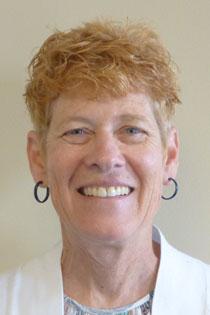 Dayton, OH – The Miami Valley Regional Planning Commission (MVRPC) is pleased to announce Ms. Kim Lahman has joined the organization as Director of Sustainable Solutions & Transportation Alternatives. Her first day on the job was Monday, July 10, 2017. 
"As the director of this department, Kim will be responsible for the oversight of several high-profile sustainability programs, including water quality, alternative fuels, and resource conservation," explained MVRPC's Executive Director, Brian O. Martin, AICP. "In addition, overseeing various transportation options, such as transit, specialized transportation for elderly and disabled, biking and walking programs, all fall within her purview."
Lahman's extensive background in transit, environmental communications, clean fuels, and serving on several watershed councils proved to be the right mix of expertise for the position. She most recently served as both Ridership Development Manager and Outreach & Sustainability Manager for the Southwest Ohio Regional Transit Authority (SORTA) in Cincinnati. "With over 25 years of experience in environmental and transit positions, Kim will be a valuable asset to MVRPC," stated Martin.
"I'm excited to join the Miami Valley Regional Planning Commission and work with such a dedicated team of professionals. They have spearheaded many innovative initiatives and I look forward to developing even more," stated Lahman.  
Lahman has a Masters of Environmental Science from Miami University (Ohio), a Masters of Education from Xavier University, and a Bachelors of Social Work from Northern Kentucky University.   
Established in 1964, the Miami Valley Regional Planning Commission promotes collaboration among communities, stakeholders, and residents to advance regional priorities.  MVRPC is a forum and resource where the Board of Directors identifies priorities and develops public policy and collaborative strategies to improve quality of life throughout the Miami Valley Region.  MVRPC performs various regional planning activities, including air quality, water quality, transportation, land use, research and GIS.  As the designated Metropolitan Planning Organization (MPO), MVRPC is responsible for transportation planning in Greene, Miami and Montgomery Counties and parts of northern Warren County. MVRPC's areawide water quality planning designation encompasses five (5) counties: Darke, Preble plus the three MPO counties.
For more information about the Miami Valley Regional Planning Commission, contact Executive Director, Brian O. Martin, AICP, at bmartin@mvrpc.org or call 937.223.6323.