Safety Campaign
The Miami Valley Regional Planning Commission (MVRPC) launched a new safety campaign focusing on seat belt use, proper child safety-seat use, and safe cycling guidelines. The campaign's messages are in response to a statewide increase in injuries or deaths related to the reduced use of seat belt, improper use of child safety seats, and lack of bike helmet use. The Greater Dayton Regional Transit Authority (GDRTA) partnered with MVRPC to display ads on their transit vehicles. The campaign will also be featured on poster billboards, digital billboards, and in the Dayton Daily News.
Of the 88 people killed in motor vehicle crashes in 2016 on Miami Valley roadways, 35% were not wearing seatbelts. According to the National Highway Traffic Safety Administration, 80% of vehicle occupants who were fully ejected from a vehicle involved in a crash were killed. Seat belt use across Ohio is at its lowest in five years – only 83%. The use of seat belts and proper child restraint is a simple action to take to keep you and your family safe.
In addition, between 2014 and 2016, bicycle crashes in the Miami Valley accounted for 0.5% of all traffic crashes, but 3.5% of fatal crashes. By always wearing a bike helmet, using proper hand signals, and wearing bright, reflective clothing, cyclists can help reduce crashes and fatalities. Motorists need to pay close attention for cyclists and likewise, cyclists need to make themselves more visible to motorists.
Additional transportation safety information is available on the Transportation Safety web page.
2019
Key Ads
Just Drive Billboard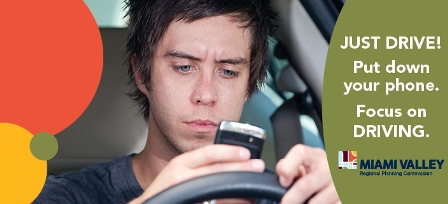 Facebook Advertising
Walk Smarter... Live Longer animated social media post
Commuter Advertising Audio Ad
2018
Spotify Audio Ads
Distracted Driving
Watch your speed
Facebook Advertising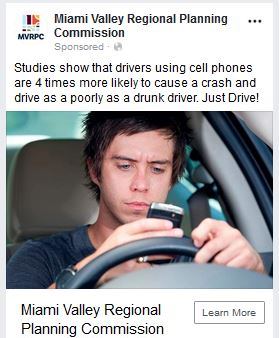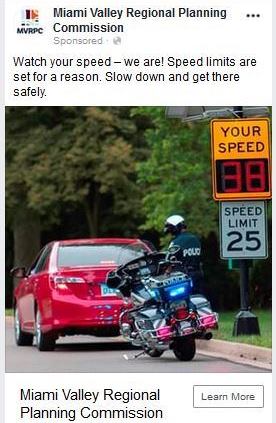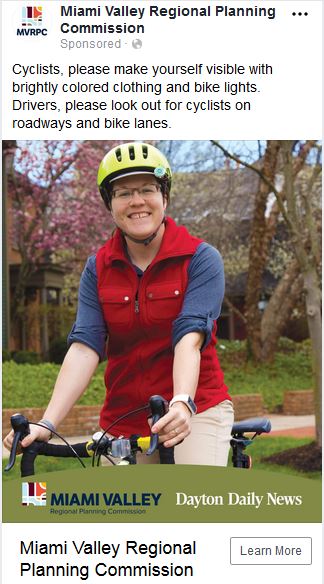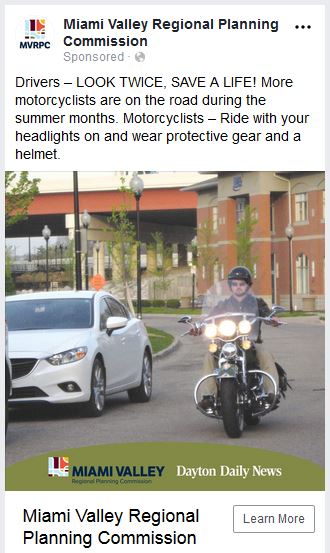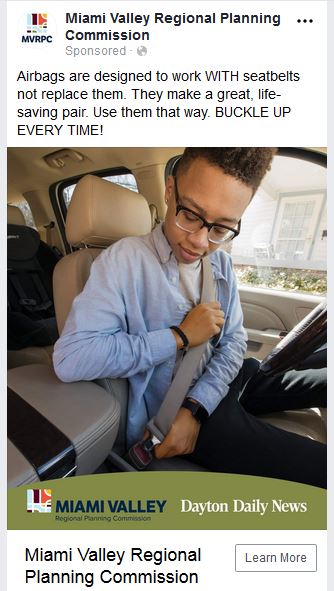 Dayton.com Banner Ads
Just Drive

Watch your speed

Dayton Daily News Ads
Seat Belt Campaign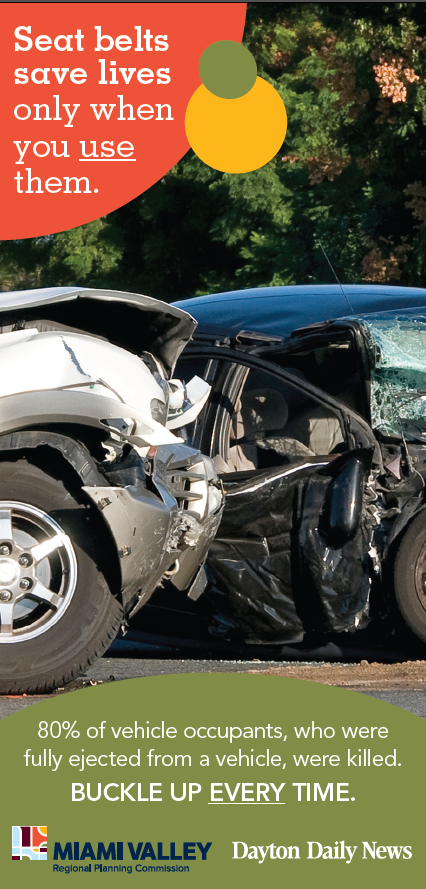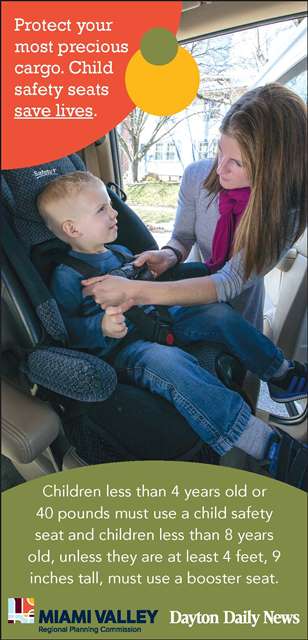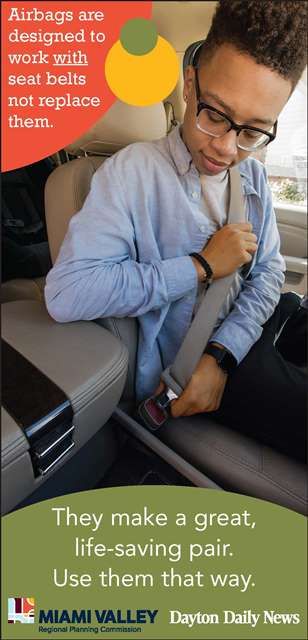 Bicycle Safety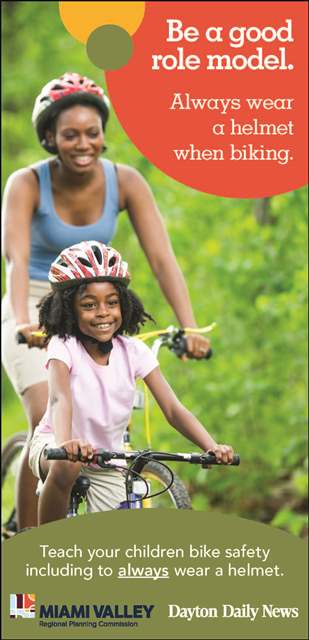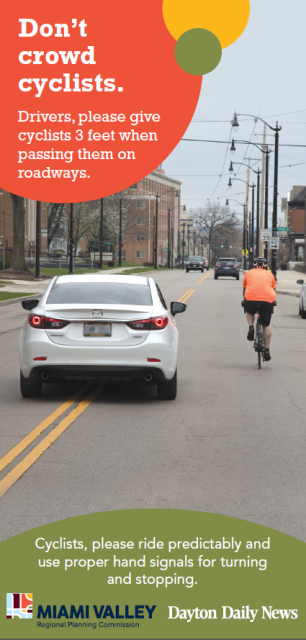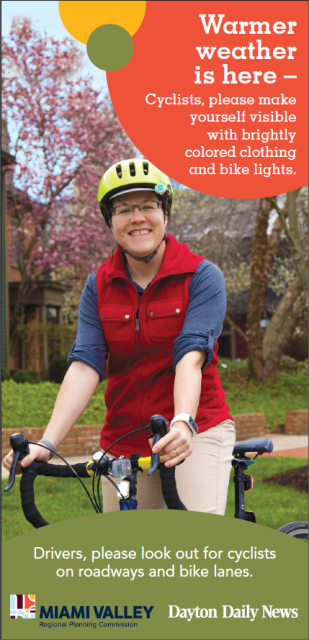 Distracted Driving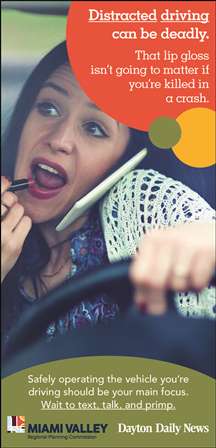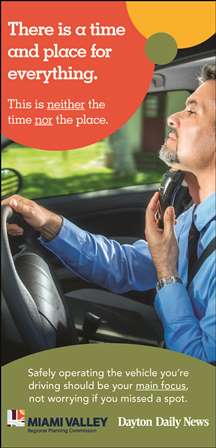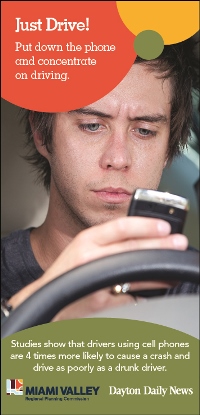 Safe Driving Practices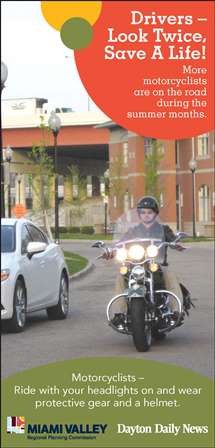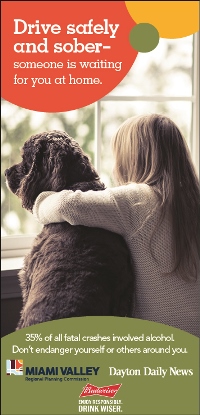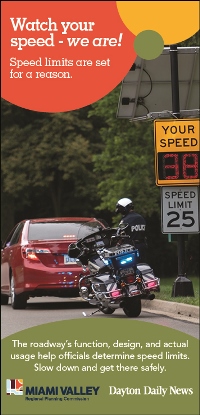 Billboard Ads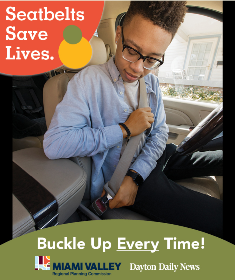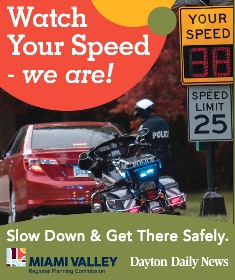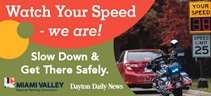 Bus Ads