Smart Mobility
Connected and autonomous vehicle (CVAV) technologies have the potential to improve safety, accessibility, and congestion but depending on implementation policies they could also increase pollution, congestion, and inequity.  This page provides basic information about CVAVs and highlights local and state projects and initiatives.
Developed by the Society of Automotive Engineers (SAE), the Levels of Automation graphic provides common definitions to facilitate communication focusing on six levels that span from no automation (0) to full automation (5).  An important distinction occurs between levels 2 and 3 where the automated driving system takes over the dynamic task of driving.  The graphic also provides descriptions and examples.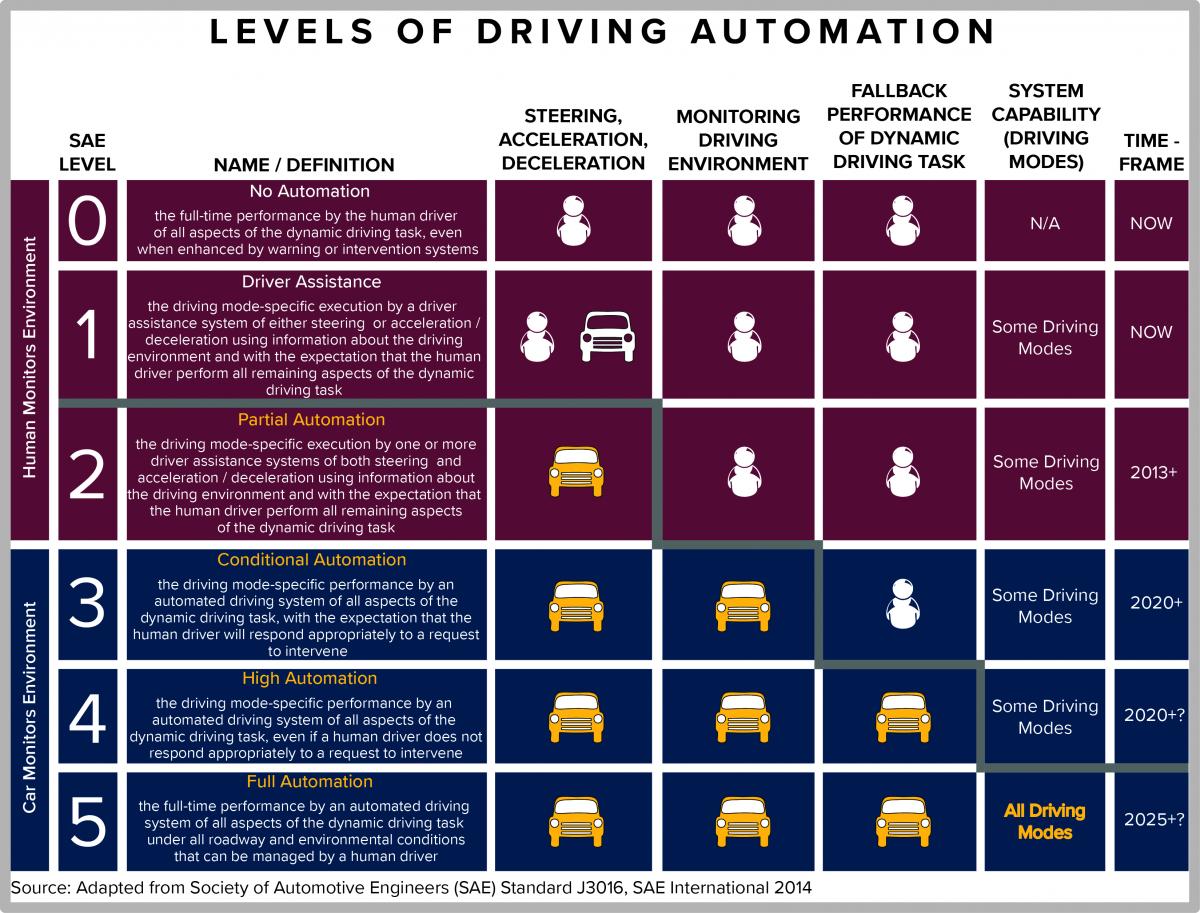 Click the image for larger version.
Table Legend

More Human control
More Automated control
CVAV Resources
Learn the basics and technology, as well as updates on CVAV initiatives with the resources linked below.
State & Local
Developments
This section highlights state and local initiatives and will be updated regularly with new developments.
Drive Ohio highlights Ohio DOT efforts to design, test and deploy smart mobility technologies.
Inventory of Shared Mobility Services in the Dayton Region.
Follow Columbus's efforts as the city implements the U.S. DOT Smart City grant.
GDRTA Connect is Greater Dayton RTA's effort to improve mobility in the Miami Valley through the use of smart technologies.
Governor Kasich Signs Executive Order to Encourage More Autonomous Vehicle Testing
 
Basics
Basic information about how connected and autonomous vehicles work, their benefits, and enabling legislation
 
Technology
Basic information about existing and emerging technologies related to connected and autonomous vehicles.
Dedicated Short Range Communications (DSRC)
---
Transportation Network Companies (TNC), also known as Mobility Service Providers (MSP) or ride-hailing services, match passengers with drivers via websites and mobile apps.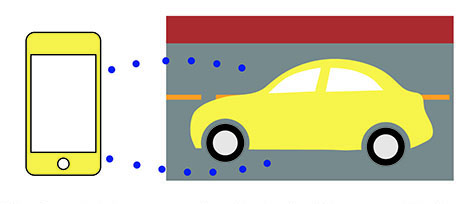 The most notable eaxamples include Uber and Lyft.
Electric Vehicle Charging infographic