Plan4Health Miami Valley
A healthy community does not happen by accident. It requires a comprehensive approach covering all aspects of social, physical, and economic environments.  Creating environments that promote healthy behaviors and improve health outcomes in our communities requires collaboration and partnerships between planning and health professionals.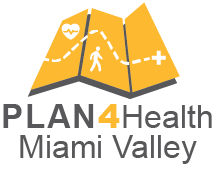 MVRPC's PLAN4Health – Miami Valley Initiative, launched in spring of 2021, aims to explore how planning can impact health outcomes across the Region. It is a multi-year effort with a focus on projects and programs intended to:
Promote and advocate for "Health in All Plans and Policies."
Convene and engage partners to improve conditions that are known to be key determinants of health.
Advance planning efforts aimed at creating conditions for healthy people and communities.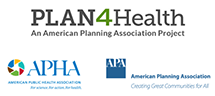 PLAN4Health – Miami Valley builds on work that has been done at the national level through the American Planning Association and the American Public Health Association.
A set of concrete projects that are geared towards information sharing, capacity building, and generating collaborative solutions are slated for near-, mid-, and long-term implementation.
---
The Built Environment Assessment, the second project of the PLAN4Health – Miami Valley Initiative, shifts the focus to how the health and well-being of residents could be improved through planning. Using the Active Community Index, the Built Environment Assessment establishes a baseline for active living conditions in the Miami Valley.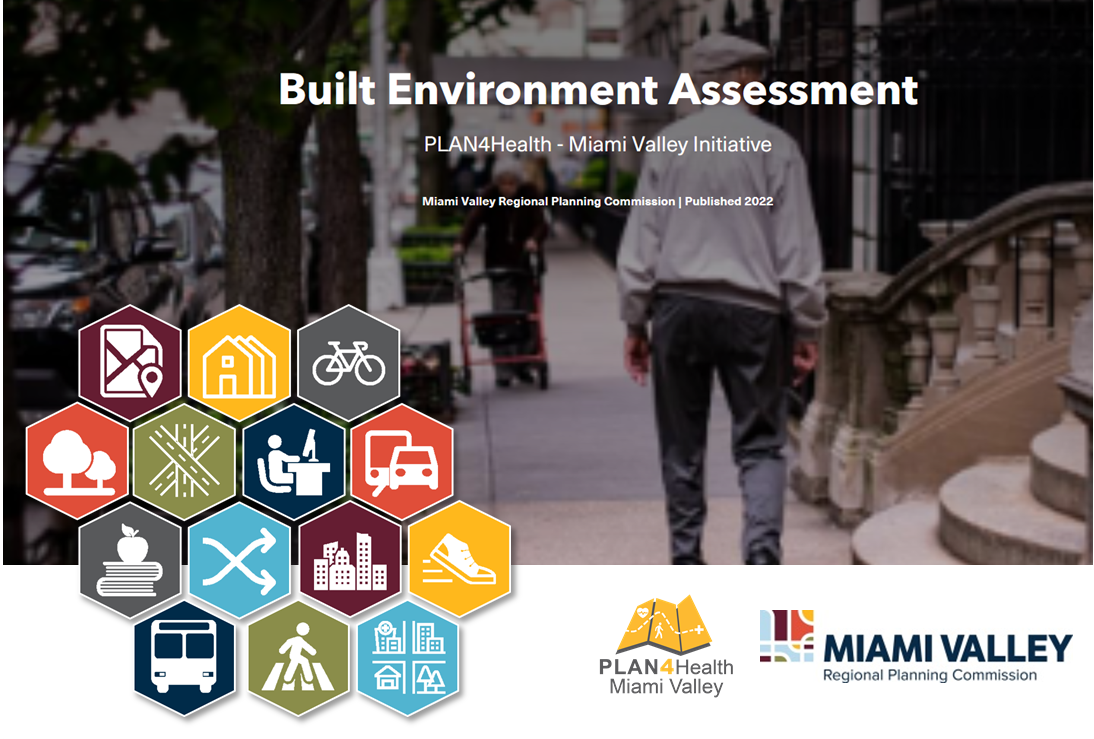 ---
---
The Health Environment Assessment is the first project of the PLAN4Health - Miami Valley Initiative. Using the Social Determinants of Health (SDOH) model, the Health Environment Assessment examines an existing conditions baseline of health related social, behavioral, built, and planning aspects in the Miami Valley Region.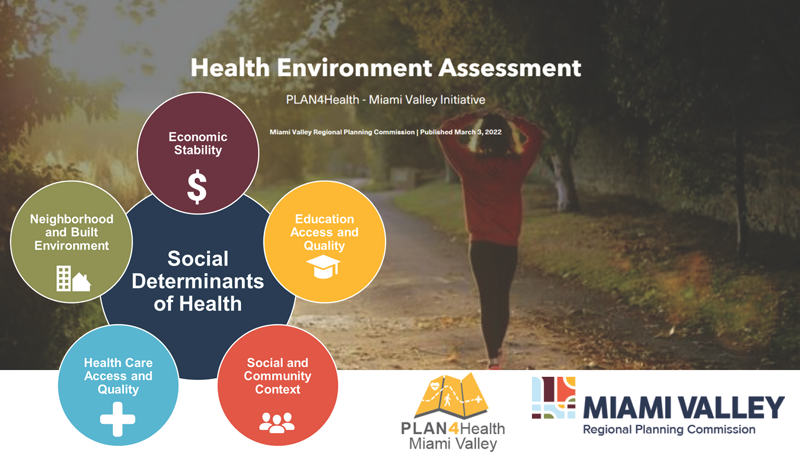 ---
The PLAN4Health – Miami Valley Initiative hub site is a one-stop shop for the latest information on this important regional effort.  From this platform, visitors can explore the latest project deliverables and learn more about the intersection of planning and health.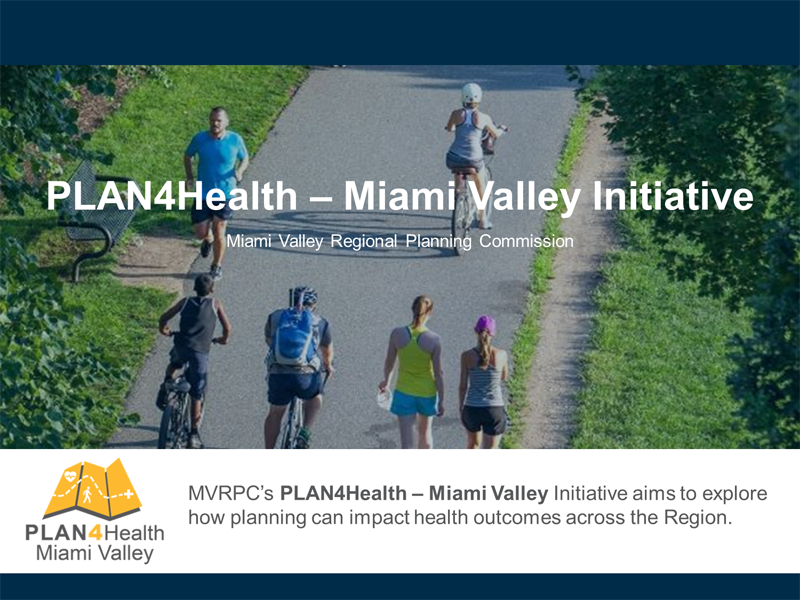 ---
To learn more about the PLAN4Health – Miami Valley Initiative and its future projects and programs, please see our PLAN4Health – Miami Valley Informational Brochure.  For additional questions, please contact Martin Kim, Director of Community & Regional Planning at mkim@mvrpc.org.