Equity
Miami Valley Equity Regional Profile
Understanding and addressing the issues of equity is essential to building a more resilient and sustainable Region. The Regional Equity Initiative was launched to focus on these issues. This profile provides insights on the issue of equity in the Miami Valley Region. It examines equity in terms of places, people, and their access to opportunity. The profile presents an analysis of equity at the regional and sub-regional level, including historical trends from 1980 to 2010, and a comprehensive look at equity for 2014.
MVRPC, in partnership with the Kirwan Institute for the Study of Race and Ethnicity at the Ohio State University, developed this Miami Valley Equity Regional Profile. It examines historical context and tells the story on the issue of inequity in the Dayton through data, maps, and other infographics. In addition, MVRPC launched the Miami Valley Equity Initiative in the fall of 2017, to focus on addressing existing inequity in the Miami Valley Region.
Click to view the interactive Miami Valley Equity Regional Profile online.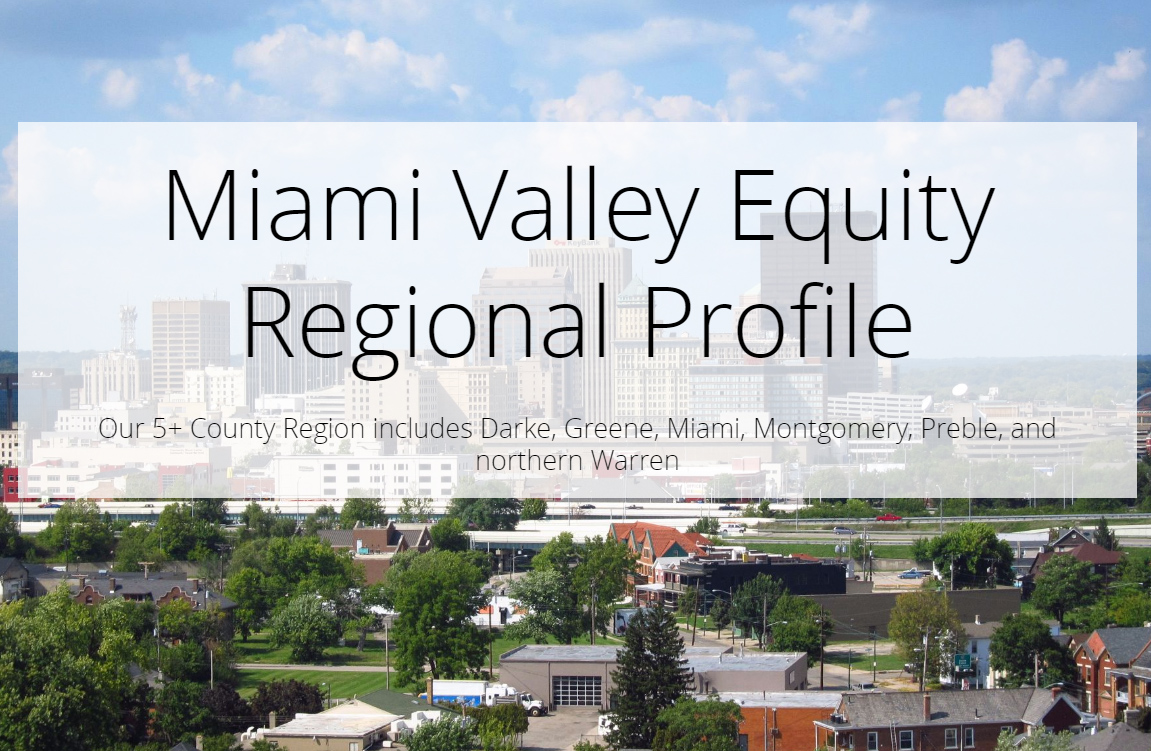 MVRPC is continually communicating the need to address inequity across our Region. Scroll or click the arrows on the application below to browse through slides detailing MVRPC's activities to promote the Regional Equity profile.