Miami Valley Rideshare
The Miami Valley Regional Planning Commission sponsors the local RIDESHARE Program which is available for FREE to anyone who lives, works or attends college in Montgomery, Greene, Miami, Preble, Darke and Clinton Counties. When you register for RIDESHARE, the matching software will try to link you with others who live near you and work/attend college near you too. You'll receive a match list of people who have similar schedules and destinations. You can call them and make arrangements to form a carpool or vanpool. You can sign up for Miami Valley RIDESHARE online. MVRPC's RIDESHARE Program is a partner of Gohio Commute.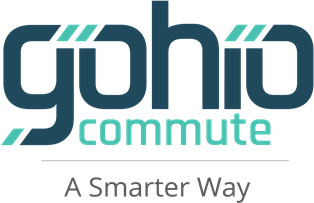 Carpooling – it has many benefits:
Save money by sharing the ride with one other person, you can cut your commuting costs in half.
Reduce wear on your personal vehicle.
Lower your stress by sleeping, reading or relaxing while riding as a passenger. You can determine a schedule and share driving responsibilities accordingly.
Meet new people and make new friends with your carpool companions.
Reduce traffic congestion since fewer vehicles on the road means a free-flowing commute.
Improve the environment since fewer vehicle emissions mean cleaner air.
Vanpooling – benefits a larger group:
If you have a long commute (over 25 miles one-way), you and a group of up to 14 people may be interested in leasing a van on a monthly basis.
The monthly vehicle lease rate is based on the size of the vehicle, the number of people riding in the van and the average monthly mileage. The monthly lease rate is divided among the passengers and each pays the same amount each month. Call 937.223.SAVE or 1.800.743.SAVE to talk to a RIDESHARE representative about this option.
Pedal Pals bIKE POOL - cycling together:
If you are interested in biking to work with others, there's a place on the RIDESHARE application where you can indicate your interest and receive a match list of other cyclists.
For more information or help with your profile, please call 937.223.SAVE or 1.800.743.SAVE

Guaranteed Ride Home Program
If you register for RIDESHARE, you are automatically eligible for the free Guaranteed Ride Home (GRH) Program. This program provides ridesharers with a guaranteed ride in case of an emergency. GRH reimburses participants 80% of a taxicab ride up to 4 times in a 12 month period. You can use GRH if:
You or a member of your family becomes ill;
You unexpectedly must work past your normal quitting time;
Your regular carpool/vanpool driver has to leave early.
Download the GRH reimbursement form
Ten Tips for Successful Ridesharing
Meet with your future "poolers" before the trips.
Determine morning/evening pickup points, route and time schedule.
Establish a "driver schedule" which identifies who drives and when.
Agree on smoking, eating, drinking and music policies.
Be on time. Decide, as a group, how long the driver is to wait.
Establish a chain of communication to notify each other in case of illness or other changes.
If a member of the group doesn't drive, determine a method for reimbursing driving expenses.
Be courteous. Don't blow your horn repeatedly for your passengers and passengers, be ready to go.
Remember, a conversation isn't always necessary. Some prefer to sleep or work during the ride.
 Contact RIDESHARE if you need another pooler to receive an updated list.