Bikeways Maps
Miami Valley Ohio Bikeways Map – The Nation's Largest Paved Trail Network!
Ohio's Miami Valley region provides over 350 miles of paved, multi-use recreational trails. Stretching across county lines, these trails connect schools, parks, historic landmarks and area attractions. Path users travel through meadows, scenic countryside, forested areas and city centers. Our great system of trails enhances both the wellness and quality of life of Miami Valley residents and visitors. All trails are free and open to the public every day of the year, from dawn till dusk. 
We hope you find this information useful when planning your next outdoor adventure—whether running, biking, skating or walking through the Miami Valley area.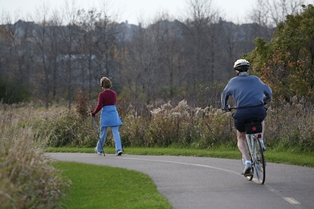 How to get your Bikeways Map
The 6th Edition Miami Valley Ohio Bikeways Map for the Miami Valley is now available.  This award-winning map is only published every 3 years. There are several ways to get a copy of the map.
Who's got the Miami Valley Ohio Bikeways Map?
You can pick up a free map at one of the following locations - please call ahead to confirm hours during this time.
Clark County Park District - 5638 Lower Valley Pike, Springfield, Ohio - 937.882.6000
National Trails Parks and Recreation District - 1301 Mitchell Blvd., Springfield, Ohio - 937.328.7275
Greene County Parks & Trails - 635 Dayton-Xenia Rd., Xenia, Ohio - 937.562.6440
Miami County Park District - 2645 East State Route 41, Troy, Ohio - 937.335.6273
Five Rivers MetroParks - 409 E. Monument Ave., 3rd Floor, Dayton, Ohio - 937.275.7275
Centerville-Washington Park District - 221 N. Main St., Centerville, Ohio - 937.433.5155
Download the map
Download the 6th Edition of the Miami Valley Ohio Bikeways Map as a PDF document. View it on your computer or print for yourself.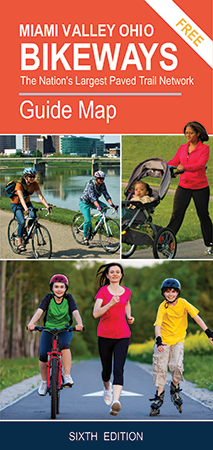 View / Download Miami Valley Bikeways Map (1.3 MB file)
Are you visiting the Miami VAlley Region soon? Order online from MVRPC
You can order a Miami Valley Bikeways Map online. MVRPC will ship a paper copy of the map directly to you. If you are interested in obtaining a map, please be advised of these guidelines:
One map per person is available at no charge.
Larger quantity requests are charged the very low printing cost, and filled only if quantities are available. To request more than one map, call Matt Lindsay at 937.531.6548.
To request a map be sent to you, please fill out the form (all fields required), then click 'Submit'.
Click to order a Miami Valley Ohio Bikeways Map 
________________________________________
Safe Cycling Tips
MVRPC has published a brochure to help encourage the safe use of bicycles for Active Transportation. "Drive Your Bike" gives pointers on how to get comfortable with using a bicycle in place of a car for some trips. The short booklet also includes a Bicycle Equipment Checklist of recommended items for the safe operation of your bicycle, and tips for cycling safely, predictably and visibly while following the rules of the road. Pick up a copy, or download one, and give it a read.  And next time you have the time and the weather is right, why not "Drive Your Bike?"
Thanks to these sponsors who provide critical funding to print these maps, enabling the park districts, bike shops and local governments to provide the maps FREE-OF-CHARGE

Presenting Sponsor:

Gold Level Sponsors: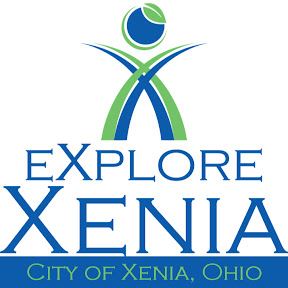 Silver Level Sponsors: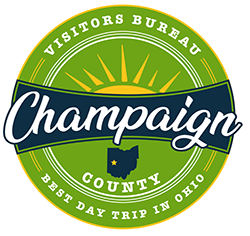 Bronze Level Sponsors: