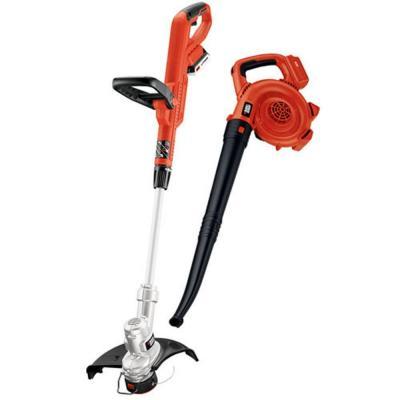 Dayton, OH - The Miami Valley Regional Planning Commission's Air Quality Awareness Program encourages residents to take action to reduce air pollution.  Ground-level ozone and particle pollution form when emissions from gasoline-powered engines mix with strong, bright sunlight.  These emissions collect in a stagnant air mass and form air pollution.  One of the suggested actions to reduce air pollution is to use battery-powered lawn mowers and yard equipment instead of gasoline-powered ones.
As added incentive to follow this suggested action, The Miami Valley Regional Planning Commission's Air Quality Awareness Program is sponsoring an on-line contest to win a prize pack of Black & Decker battery-powered yard equipment.  To register, log on to www.miamivalleyair.org and click of the icon that says "Battery-Powered Yard Equipment Giveaway."
The prize pack includes:
Weed Whacker;
 Hedge Trimmer; and
Sweeper/Leaf Blower
Four (4) prize packs will be given away – one each at the end of May, June, July and August.  Total retail value is approximately $200.  You can also register by calling the Miami Valley Regional Planning Commission at (937) 223-6323.
Also, if you are interested in receiving "Air Pollution Advisory" notices via e-mail, click on the gray box at the bottom of the webpage that says "AIR NOW ENVIROFLASH" and sign up to get these free notices.  An "Air Pollution Advisory" is issued when weather/heat conditions are such that high pollution levels are likely.  You will be notified approximately one day in advance of an "Air Pollution Advisory" day.
Established in 1964, the Miami Valley Regional Planning Commission promotes collaboration among communities, stakeholders, and residents to advance regional priorities.  MVRPC is a forum and resource where the Board of Directors identifies priorities, develops public policy and collaborative strategies to improve quality of life throughout the Miami Valley Region.  MVRPC performs various regional planning activities, including air quality, water quality, transportation, land use, research and GIS.  As the designated Metropolitan Planning Organization (MPO), MVRPC is responsible for transportation planning in Greene, Miami and Montgomery Counties and parts of northern Warren County. MVRPC's areawide water quality planning designation encompasses five (5) counties: Darke, Preble plus the three MPO counties.
For more information, please contact Laura Loges, MVRPC's Director of Marketing & Public Affairs, at (937) 223-6323.