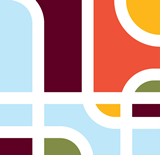 Dayton, OH – Elections for the Miami Valley Regional Planning Commission's (MVRPC's) Executive Committee were held on Thursday, March 5, 2020, following the MVRPC Board of Directors meeting.
Elected to serve as MVRPC's Executive Officers for 2020 - 2021:
Chairperson - Chris Mucher, Miami Township (Greene County)
First Vice-Chair – Greg Simmons, Miami County
Second Vice-Chair – Sara Lommatzsch - City of Riverside
MVRPC's 2020 - 2021 Executive Committee is now comprised of the following representatives:
John Agenbroad, City of Springboro 
Rebecca Benná, Five Rivers MetroParks
Janet Bly, Miami Conservancy District
John Bruns, City of Union
Judy Dodge, Montgomery County
Joanna Garcia, City of Beavercreek
Georgeann Godsey, Harrison Township  
Kathryn Hinds, City of Piqua 
Matt Joseph, City of Dayton   
Paul Keller, City of Fairborn 
Tony Klepacz, City of Kettering
Tom Koogler, Greene County
Robin I. Oda, City of Troy  
Denise Robertson, Preble County
Bill Serr, City of Centerville 
Woodrow Stroud, Greene County Transit
Beth van Haaren, Bethel Township 
Debborah Wallace , Beavercreek Township  
(New Executive Committee members are denoted in bold)
"The 2020 Executive Committee includes a combination of seasoned members and new arrivals to the committee. The Executive Committee is being led by Mr. Chris Mucher, the long serving and well-respected Miami Township Trustee from Greene County," said Brian O. Martin, MVRPC Executive Director. "Chris provided excellent leadership despite a challenging transition due to the sudden passing of our previous Chairperson Mr. John J. Beals in 2019. Mr. Mucher has served as the interim chairperson since that time. I look forward to continuing to work with Chris on our important efforts on behalf of the Miami Valley Region for the next two years."
Established in 1964, the Miami Valley Regional Planning Commission promotes collaboration among communities, stakeholders, and residents to advance regional priorities. MVRPC is a forum and resource where the Board of Directors identifies priorities and develops public policy and collaborative strategies to improve quality of life throughout the Miami Valley Region. MVRPC performs various regional planning activities, including air quality, water quality, transportation, land use, research and GIS. As the designated Metropolitan Planning Organization (MPO), MVRPC is responsible for transportation planning in Greene, Miami and Montgomery Counties and parts of northern Warren County. MVRPC's areawide water quality planning designation encompasses five (5) counties: Darke, Preble plus the three MPO counties.
For additional information, contact Stacy Schweikhart, Director of Strategy and Engagement, at (937) 223-6323 or via the e-mail.
###