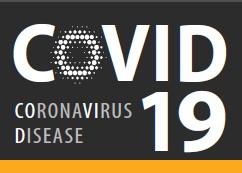 In accordance with the recommendations from the White House, the CDC and Ohio Governor Mike DeWine, MVRPC is making adjustments to upcoming meetings and office operations in an effort to slow the spread of COVID-19. 
The health, safety, and well-being of our Region is our primary concern. 
While the MVRPC Office remains open, most MVRPC staff will be working remotely through April 6, 2020. Remote work duration may be extended or reduced as the COVID-19 public health guidance continues to evolve.
Though the location of our desks will change temporarily, you can rely on the same high level of member service and technical expertise we are proud to provide. 
All staff can be reached by email or phone, and the staff directory on our website provides this contact information all in one convenient place. 
MVRPC is altering the format for upcoming meetings and public input processes. We will use conference calls, digital platforms and our website to ensure that our members, partners and the public have an opportunity to participate fully in the important work of our agency to benefit the Miami Valley Region. Please visit our website for the latest information about upcoming events and meetings. The impact of the pandemic evolves daily, and we will continue to respond according to the recommendations of State and local health departments in the coming weeks. 
If you have any questions, or if there is a way that the MVRPC team can assist you during this crisis, please reach out. We are here to serve you.
The work of the Region will go on, and we are grateful for your support in these unprecedented times.