Greater Region Transportation Coordination Plan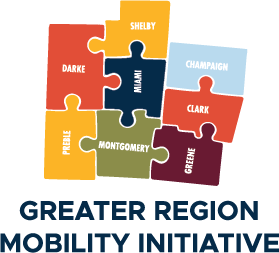 The Plan is a roadmap to building this regional effort in coordinating transportation and positively impacting the mobility for the people who call the Greater Region their home. It identifies community transportation resources, compiles statistics of the target population, identifies transportation needs and outlines strategies to fill in gaps and reduce duplications of service.
Download the complete Greater Region Transportation Coordination Plan 2020 or download individual sections below.
Regional Plan Goals & Strategy Progress
The Greater Region has a variety of providers offering transportation services to enhance mobility. The data in the Vehicle Utilization Table presented offers a snapshot of the available fleet within the region which will allow providers opportunities to increase coordination efforts.
If you have questions please call Elizabeth Baxter at 937-531-6538, or email ebaxter@mvrpc.org.