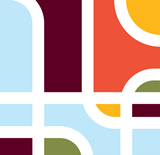 Dayton, OH – The Miami Valley Regional Planning Commission (MVRPC) hosted the Annual Spring Dinner on Thursday, April 27, 2023, at the Eichelberger Pavilion at Carillon Park to celebrate and reflect on the accomplishments of the Region. MVRPC's Chairperson and Miami County Commissioner, Greg Simmons, First Vice-Chairperson and City of Riverside Councilperson, Sara Lommatzsch, and Second Vice-Chairperson and Beavercreek Township Trustee, Debborah Wallace along with MVRPC's Executive Director, Brian O. Martin, presided over the event, which was attended by 300 guests. During the dinner, the Arthur D. Haddad Regional Steward award was presented to Randy Chevalley and the Regional Partner Award was presented to Rebecca Benná.
The Arthur D. Haddad Regional Steward Award recognizes someone with an innovative spirit for solving regional challenges; who builds broad support toward a shared regional vision; and someone who is a regional steward promoting economic, social and environmental progress.
Randy Chevalley, recently retired Deputy Director of the Ohio Department of Transportation District 7, received this award for his leadership, positive outlook, and determined work ethic throughout his entire career. He exemplifies the highest standards of being dedicated to the public, as well as being a visionary for future transportation needs. His work with area leaders throughout the years has resulted in numerous roadway and construction improvements, as well as many best practices for future generations to utilize.
Brian O. Martin, MVRPC's Executive Director, noted, "He never meets a stranger, and his ability to strike up a conversation about the local needs and future possibilities for our transportation communities is a true asset of his personality."
The Regional Partnership Award recognizes MVRPC's partners who work together to achieve a common goal across the region.
Rebecca Benná, recently retired Chief Executive Officer of Five Rivers MetroParks, received this award for her visionary work that has been instrumental in shaping the future of our region. Her work to develop and implement strategies that enhance the region's quality of life and economic vitality and bring together a diverse group of stakeholders to work toward this shared vision has been instrumental.
"Her commitment to collaboration and partnership has made a real difference in the lives of the people of the Miami Valley," stated Mr. Martin.
The MVRPC Annual Spring Dinner was made possible by support from generous sponsors; AES Ohio, Burgess & Niple, CT Consultants, Montgomery County, American Structure Point, CenterPoint Energy, Dayton Dragons, The Dayton Foundation, Dayton Metro Library, Heidelberg Distributing, Kettering Health, Greater Dayton RTA, Local Gov Consultants, LLC, LJB Engineering, Mannik Smith Group, Martin Management Group, TEC Engineering, Wright State University, DLZ, Fishbeck, Premier Health, Awards of Excellence, Bernstein's Catering,  iHeartMedia, Key-Ads, Knack Photography, Markey's Audio Visual, Print Point Printing and the University of Dayton.
Established in 1964, the Miami Valley Regional Planning Commission promotes collaboration among communities, stakeholders, and residents to advance regional priorities. MVRPC is a forum and resource where the Board of Directors identifies priorities and develops public policy and collaborative strategies to improve quality of life throughout the Miami Valley Region.
MVRPC performs planning and research functions for our Region that ensure livable and equitable communities; clean air and water; robust roadway, transit, and active transportation options; and strategic community plans that chart the course for member communities and partners. MVRPC's Regional Transportation Planning Organization (RTPO) involves Preble, Darke, and Shelby Counties. As the Metropolitan Planning Organization (MPO), MVRPC is responsible for transportation planning in Greene, Miami and Montgomery Counties and parts of northern Warren County. MVRPC's areawide water quality planning designation encompasses five (5) counties: Darke, Preble plus the three MPO counties.
Pictured: MVRPC Executive Director, Brian O. Martin and Regional Steward Award, Randy Chevalley.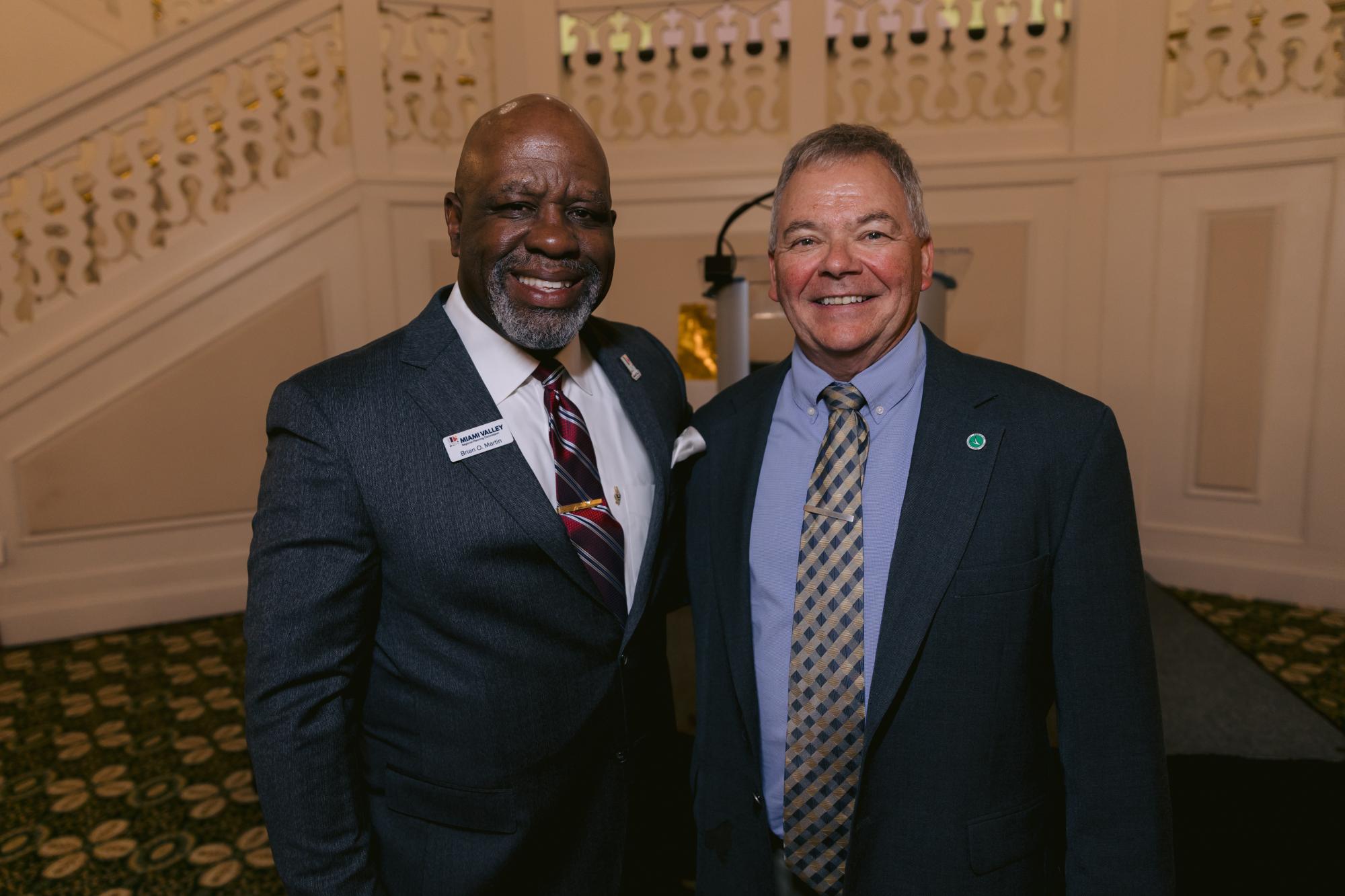 Pictured: MVRPC Executive Director, Brian O. Martin and Regional Partnership Award, Rebecca Benná.