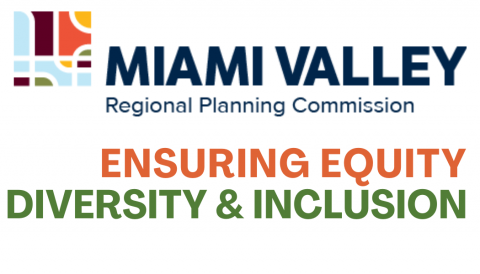 On October 1, 2020, the Board of Directors for the Miami Valley Regional Planning Commission unanimously passed a resolution ensuring equity, diversity, and inclusion in all MVRPC staff, committee, and Board of Directors actions.
IN THIS EDITION OF THE EXECUTIVE DIRECTOR'S UPDATE:
Latest MVRPC News
MVRPC & Executive Director Win Diversity in Business Awards
MVRPC Named National Weather Service WRN Ambassador of Excellence
www.MiamiValleyRoads.org has Latest Details on Major Construction on I-75 at Edwin C. Moses Blvd.
MVRPC Welcomes New Associate Members
Greater Region Mobility Initiative Plan Update
Spotlight on Member Resources
New Suite on Online Public Engagement Tools
2020 Census Update
MVRPC Promotes Rideshare Week
MVRPC Annual Report
Grants and Funding Resources
Upcoming Meetings and Events 
Most meetings are being cancelled or shifted to teleconference. Please check the agency calendar on mvrpc.org. All upcoming TAC and Board meetings will be on Zoom.
MVRPC Technical Advisory Committee via Teleconference
MVRPC Executive Committee via Teleconference
MVRPC Board of Directors Meeting via Teleconference