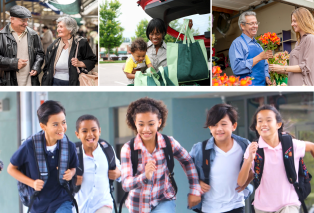 Institute for Livable & Equitable Communities
The Miami Valley Regional Planning Commission announces the launch of The Institute for Livable & Equitable Communities.
The purpose of the Institute is to convene critical private and public partners from all sectors and be the central point of coordination for a long-term, multi-faceted effort in our Region to address nine domains proven to enhance livability and equity in communities:
The Built Environment, Outdoor Spaces & Buildings
Transportation
Housing
Social Participation
Respect and Social Inclusion
Civic Participation
Communication
Community Support and Health Services
Education
There will be an intentional focus on equity, launching programs and transforming systems that create an environment where people of all ages, races, incomes and abilities can thrive.
The Institute will coordinate research and assemble data; lead a robust community engagement process to facilitate a high-level strategic plan which identifies needs, resources and potential actions for each domain; secure grants and alternative funding; leverage the region's resources for collective impact; and create the opportunities for communities and organizations to implement an ever evolving range of demonstration projects to advance livable & equitable communities throughout the Region.
Learn more about the Institute for Livable & Equitable Communities.
MVRPC is now accepting applications for the Manager, Institute for Livable and Equitable Communities.
National Rideshare Week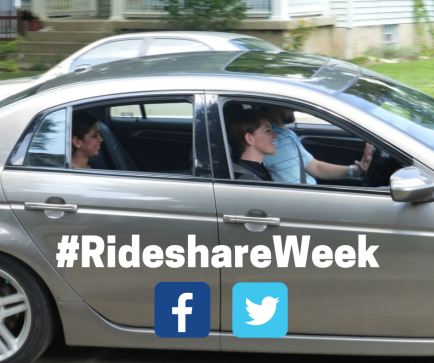 MVRPC celebrated National Rideshare Week (September 30 – October 4, 2019) with daily social media posts highlighting the benefits of ridesharing. Ridesharing is travel by carpooling, biking, or vanpooling to your destination. All these options save money, and help reduce both traffic congestion and air pollution. Search the hashtag, #RideshareWeek, on Facebook or Twitter to view MVRPC's posts and others from across the country celebrating Rideshare Week.
MVRPC sponsors the local RIDESHARE Program which is available for free to anyone who lives, works, or attends college in Clinton, Darke, Greene, Miami, Montgomery or Preble Counties. Commuters may register at MiamiValleyRideshare.org to view others who have similar schedules and destinations and message matches to discuss forming a carpool, vanpool, or bikepool. The RIDESHARE Program is a partner of Gohio Commute, a statewide initiative promoting commuting alternatives to driving alone.
New Planning Tools Now Available
MVRPC launched a new Planning Tools webpage, https://www.mvrpc.org/regional-planning/regional-planning-services/planning-tools. This page provides planning MV with a range of tools, resources, and best practices to enhance planning outcomes across the Miami Valley.
The featured planning tools currently cover 11 topic areas and are categorized into three themes. The three themes include: Plan Development & Resources, Plan by Subject, and Plan Implementation. A variety of resources can be found under each topic including primers, policy guides, and manuals from industry leaders. The Planning Tools webpage is intended to be a dynamic resource. As such, additional resources and topics will be incorporated over time.
MVRPC Board Adopts New Project Funding Policies
On September 5, 2019, the MVRPC Board of Directors adopted the 2019 STP/CMAQ/TA Policies and Procedures and authorized MVRPC staff to solicit member jurisdictions for new transportation projects (highway, bikeway, and transit) using MVRPC regionally controlled federal funds for the STP and TA programs. This year there is also a separate STP resurfacing program.
All documents necessary for submitting an STP or TA project are available for download at www.mvrpc.org. Staff also held a seminar for jurisdictions on September 19, 2019, regarding the 2019 STP/TA application process and answered questions regarding this year's solicitation. Completed applications are due to MVRPC by 1:00 p.m. on October 9, 2019. If you have any additional questions regarding the application process, please contact Paul Arnold (parnold@mvrpc.org) or (937) 223-6323.
MVRPC Continues Support for UpDayton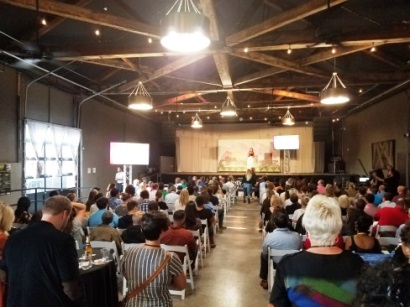 MVRPC has been a long-time supporter of our region's young professionals group, UpDayton, and we were pleased to sponsor this year's 2019 UpDayton Summit. 
The annual UpDayton Summit is a launchpad for volunteer-powered community projects. Community members share their vision for a better Dayton and invite attendees to be part of their project. At the event, over 300 participants vote on projects that will receive seed money and the support of UpDayton for up to one year. Examples of past winning projects include the #DaytonInspires campaign and murals, purchasing and installing 70 bike racks around town and many others.
UpDayton may be a great opportunity for young professionals in your jurisdiction or organization, or maybe you could create something like UpDayton for your community. For more information visit https://updayton.org/.
MVRPC Participates in 2019 Ohio Land Bank Conference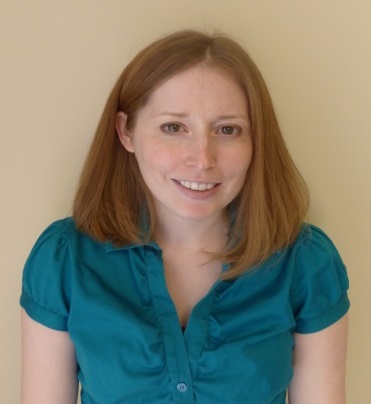 MVRPC's Senior Planner, Ms. Kathryn Youra Polk, attended and participated in a panel discussion at the 2019 Ohio Land Bank Conference in downtown Cincinnati. Alongside representatives from Downtown Dayton Partnership, Five Rivers Metro Parks, and Sinclair Community College, Ms. Youra Polk spoke about MVRPC's long-time partnership and collaboration efforts with Montgomery County Land Bank. Through that partnership, the Montgomery County Land Bank was able to rely on MVRPC's GIS expertise, receive vital data analysis to assess the "health" of neighborhoods and use online mapping application to complete their Neighborhood Assessment.
Attended by over 200 people, the 2019 Ohio Land Bank Conference included 30+ different learning opportunities, including panel discussions, roundtables, and plenary sessions.
Grants & Funding Resources
On a monthly basis, MVRPC highlights several funding opportunities on our website that could benefit our member communities. We include a description, contact information and program links. We have also listed other valuable resources for finding funding opportunities.
See more at mvrpc.org/grant-and-funding-opportunities
This month we are featuring information on:                   
Firehouse Subs Public Safety Foundation Grant – Deadline: November 13, 2019.
Choice Neighborhoods Implementation Grant Program – Deadline: November 4, 2019.
If you need assistance with your grant pursuit or further research, please contact Kathryn Youra Polk, Senior Planner, at 937.223.6323 or kyoura.polk@mvrpc.org.
Upcoming MVRPC Meetings
10/17    9:30 a.m.   MVRPC Technical Advisory Committee, MVRPC, 10 N. Ludlow St., Ste. 700, Dayton, Ohio
10/21    10:00 a.m. Greater Region Mobility Initiative Council Meeting, Montgomery County Business Solutions Center, 1435 Cincinnati Street, Suite 300, Dayton, Ohio
10/24    4:00 p.m.   ODOT Access Ohio 45, Public Involvement Meeting, MVRPC, 10 N. Ludlow St., Ste. 700, Dayton, Ohio
10/24    9:30 a.m.   Disaster Recovery Impacted Jurisdictions, Dayton Foundation, 1401 S.  Main St., Ste. 100, Dayton, Ohio
11/07    9:00 a.m.   MVRPC Board of Directors Meeting, Dayton Realtors, 1515 S. Main St., Dayton, Ohio     
Download the October 2019 Executive Director's Update