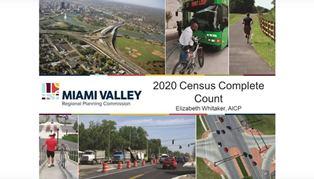 MVRPC Staff Presentation about the Upcoming 2020 Census
MVRPC's Senior Planner, Elizabeth Whitaker, presented information about the upcoming 2020 Census to the West Carrollton City Council on June 11, 2019. Watch this short video of the presentation that highlighted the importance of the Census, and focused on how community leaders and local governments can help prepare the Region for a complete and accurate count. Special thanks to Miami Valley Communications Council for recording the presentation.
Congratulations to the Dayton Alumni Chapter of Kappa Alpha Psi Fraternity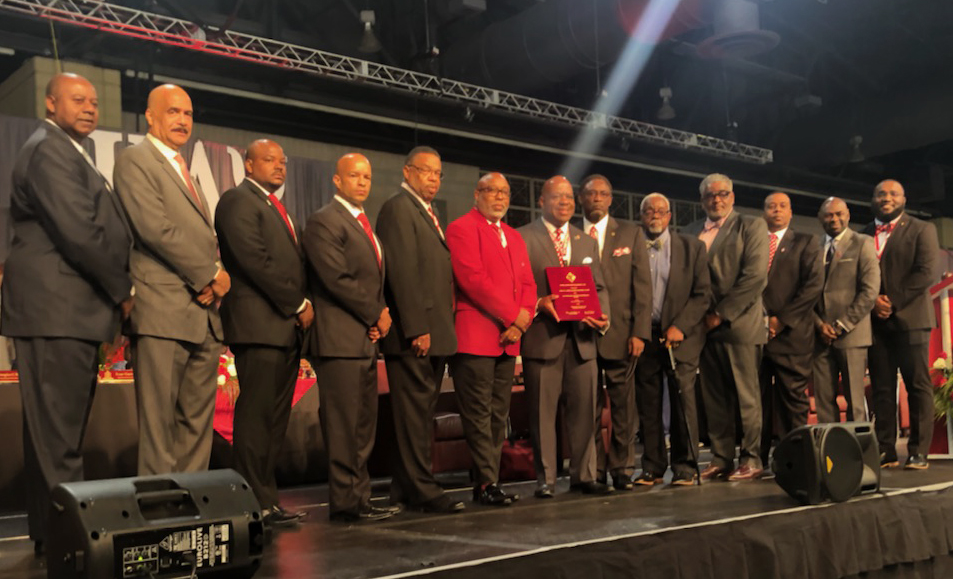 Congratulations to MVRPC's Executive Director, Brian O. Martin, and the Dayton Alumni Chapter of Kappa Alpha Psi Fraternity, for being awarded Alumni Chapter of the year. Brian serves as President of the Dayton Alumni Chapter and traveled to Philadelphia to accept the prestigious award. Earlier this year, Brian was recognized as Polemarch (President) of the Year in the East Central Province, which includes Alumni chapters in Ohio, West Virginia, and Western Pennsylvania.
The Region's First DC Fast Charging Site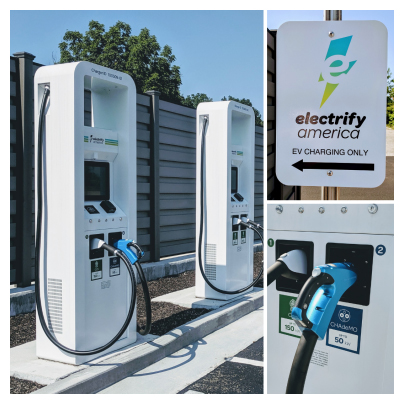 The Region has its first DC Fast Charging site for electric vehicles, now located at Exit 38 on I-70 in Huber Heights. This site is located on the Wal-Mart property. It is an Electrify America site, funded by the for-profit arm of the VW Settlement. In total, it has 12 power cables and supports both forms of high capacity electric vehicle plugs (CHAdeMO and CCS). It has 50 kW, 150kW and 350kW service.
Unlike EV charging locations you commonly see around town, charging at this location is not free. Rates vary based on one's membership level, the power level and duration of the charge.
According to the US Department of Energy's Alternative Fuel Data Center, this location is the only public DC Fast Charging location along I-70 between Indianapolis, IN and Columbus, OH.
Miami Valley Data Commons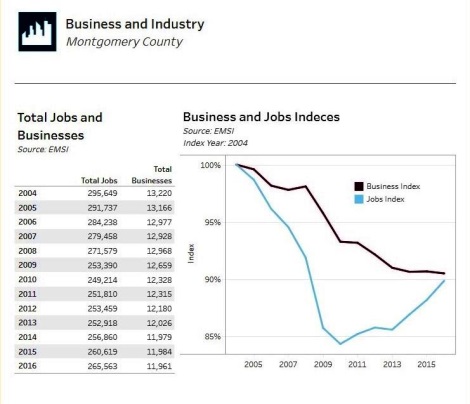 The Miami Valley Regional Planning Commission (MVRPC) recently released the Miami Valley Data Commons portal, now available at https://www.mvrpc.org/data-mapping/miami-valley-data-commons
Data Commons provides county specific information for Darke, Greene, Miami, Montgomery, Preble, and Warren counties. Both spreadsheets and interactive visual data dashboards are available in Data Commons on a number of different topics including demographics, arts and culture, business and industry, diversity, environmental quality, housing, recreational open space, transportation, vacancy, and workforce. The Data Commons complements the already existing broader regional profiles covering these same topics.
The Data Commons can serve your organization in a number of different ways. It provides key information needed for grant applications, it can help with strategic planning efforts, and it can aid in preparing for the 2020 Census. Additionally, it offers a starting point for exploring data available at the county level in order to drill down into the local jurisdiction level.
A variety of sources were used to curate data used in the Data Commons. Sources include U.S. Census records dating back to 1980, the American Community Survey, and various federal and state agencies. Additionally, collaboration with the Dayton Area Board of Realtors and the Dayton Development Coalition offered key data not previously included in public data sets. The data used in the Data Commons is evolving and will be updated when data from the 2020 Census is made available.
ODOT's Local Safety Assistance
ODOT's highway safety program provides consultant services to local agencies for completing safety studies.  Assistance is free and awards are based on the potential impact of the project to reduce serious injuries and fatalities.  Local agencies can apply at any time at: https://odot.formstack.com/forms/local_safety_assistance_request
MVRPC staff can help you determine if a location is a good candidate for the program or you can check the regional safety priority location map at: https://www.mvrpc.org/transportation/transportation-safety/high-crash-locations
MVRPC Staff Highlight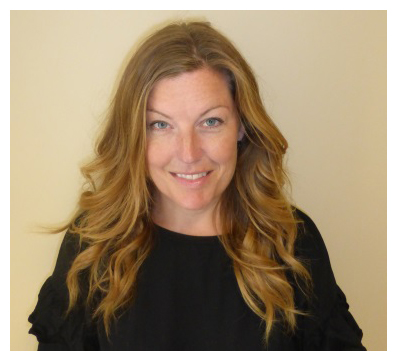 MVRPC is pleased to welcome Stacy Wall Schweikhart to our team as our new Director of Strategy and Engagement, a role that is new to MVRPC.  Stacy will lead agency efforts in the areas of Regional Projects & Policy, Stakeholder Relations, Reputation Management, and Public Outreach & Engagement. Stacy joins us from the City of Kettering and has more than 18 years of experience in public sector administration and leadership. Stacy was born and raised here in the Miami Valley and enjoys being deeply involved in many local committees. With her husband and two sons, she loves to explore the region and travel the world experiencing new cities and wild spaces, enjoying authentic food and practicing her hobby of photography.
Grants & Funding Resources
On a monthly basis, MVRPC highlights several funding opportunities on our website that could benefit communities in the Region. We include a description, contact information and program links. We have also listed other valuable resources for finding funding opportunities.
See more at: mvrpc.org/grant-and-funding-opportunities
This month we are featuring information on:
Continuum of Care Program Competition (CoC Program)– Deadline: September 30, 2019
COPS Community Policing Development (CPD) Microgrants– Deadline: September 26, 2019
 
If you need assistance with your grant pursuit or further research, please contact Kathryn Youra Polk, Senior Planner, at 937.223.6323 or kyoura.polk@mvrpc.org.
Upcoming MVRPC Meetings 
8/08/19 2:30 p.m.   Southwest Ohio GIS Group, MVRPC Office, 10. N. Ludlow St., Ste. 700, Dayton, Ohio
8/15/19 9:30 a.m.   MVRPC Technical Advisory Committee (TAC), MVRPC Office, 10 N. Ludlow St., Ste. 700, Dayton, Ohio
8/15/19 10:30 a.m.  Project Evaluation System Update Committee Meeting, MVRPC Office, 10. Ludlow St., Ste. 700, Dayton, Ohio
8/22/19 9:00 a.m.   Walk Bike Ohio Committee Meeting, MVRPC Office, 10. Ludlow St., Ste. 700, Dayton, Ohio
8/27/19 9:00 a.m.   Human Services Transportation Coordinating Council Meeting, GWES Eichelberger Conference Center, 660 S. Main St., Dayton, Ohio
8/28/19 9:00 a.m.  MVRPC Sustainability Roundtable Committee Meeting, GWES Eichelberger Conference Center, 660 S. Main St., Dayton, Ohio
Download the August 2019 Executive Director's Update