Summary of Crashes, 2017-2019
Several trends were revealed in the analysis of crashes that occurred on regional roadway network from the years 2017 to 2019. An overview and detailed report are below.
Documents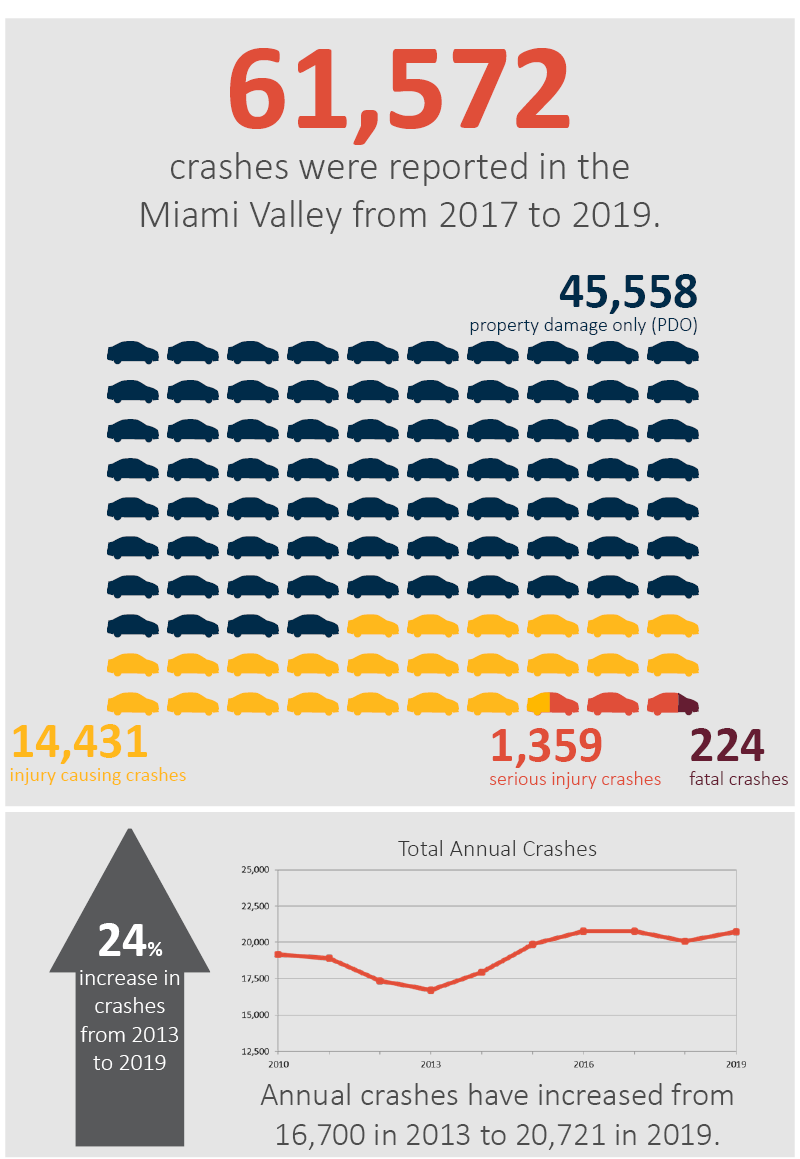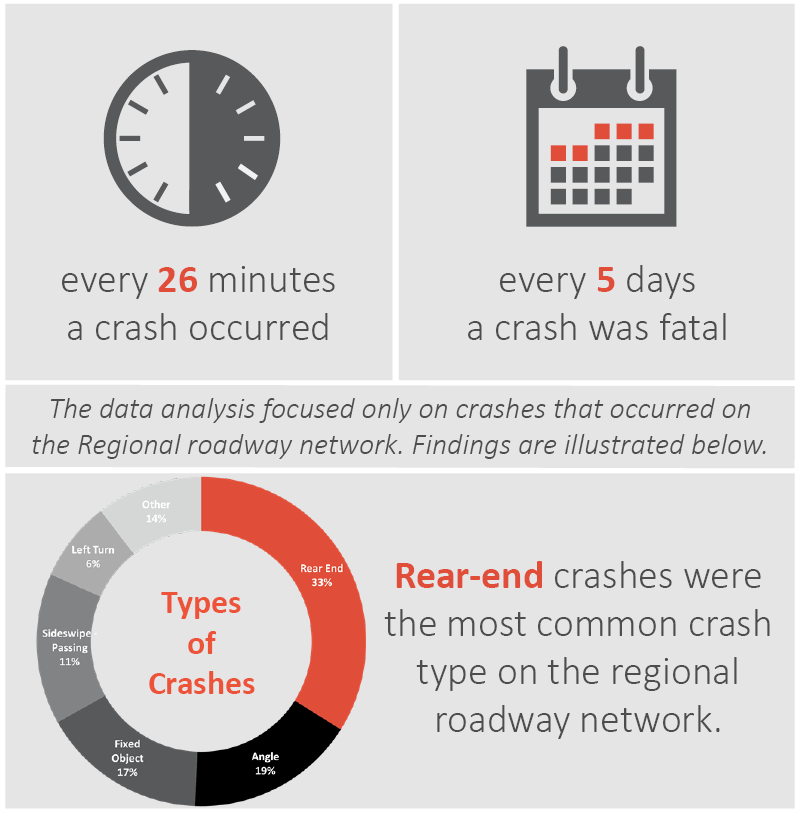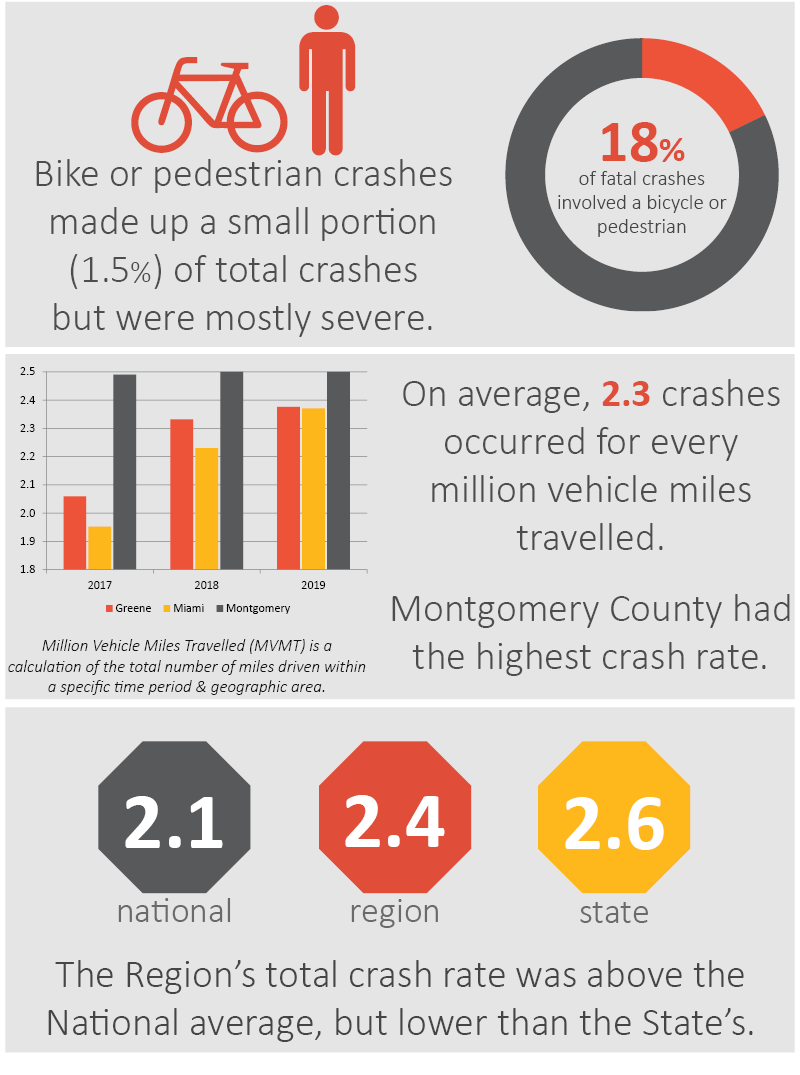 61,572 crashes were reported in the Miami Valley from 2017 to 2019.
45,558 property damage only (PDO).
14,431 injury causing crashes.
1,359 serious injury crashes.
224 fatal crashes.
Annual crashes have increased from 16,700 in 2013 to 20,721 in 2019.
24% increase in crashes from 2013 to 2019.
Every 26 minutes a crash occurred.
Every 5 days a crash was fatal.
The data analysis focused only on crashed that occurred on the Regional roadway network. Findings are presented below.
Rear-end crashes were the most common crash type on the regional roadway.
Rear-end: 33%
Angle: 19%
Fixed Object: 17%
Sideswipe Passing 11%
Left Turn 6%
Other 14%
Following too close was the most reported contributing cause of crashes, followed by Other Driver Error, Failure to Yield, Improper Lane Change, and Ran Red Light.
Many serious crashes involved at least one person who was drinking.
26% of fatal crashes involved alcohol.
7% of Injury crashes involved alcohol.
4% of PDO crashes involved alcohol.
Youth (ages 16-25) were most often involved in crashes.
Bike or pedestrian crashes made up a small portion (1.5%) of total crashes but were mostly severe.
18% of fatal crashes involved a bicycle or pedestrian.
On average, 2.3 crashes occurred for every million vehicle miles travelled. (Million Vehicle Miles Travelled (MMVT) is a calculation of the total number of miles driven within a specific time period & geographic area.
Montgomery County had the highest crash rate.
The Region's total crash rate of 2.4 was above the National average of 2.1, but lower than the State's average of 2.6.