Miami Valley Equity Regional Profile
The Miami Valley Regional Planning Commission (MVRPC), in concert with the United States Department of Transportation's (USDOT) Ladders of Opportunity program, has a mission to help revitalize communities, connect people to resources and opportunities, and improve economic opportunity and socioeconomic mobility.
MVRPC in partnership with the Kirwan Institute for the Study of Race and Ethnicity at the Ohio State University, developed this Miami Valley Equity Regional Profile to provide insights on the issue of equity in the Miami Valley Region. This profile takes a look at equity for 5+ counties in terms of places and people and their access to opportunity. The profile presents an analysis of equity at the regional and sub-regional level including historical trends from 1980 to 2010 and a comprehensive look at equity for 2014.
Download the Miami Valley Equity Regional Profile as a PDF document. View it on your computer or print for yourself.
Click to view the interactive Miami Valley Equity Regional Profile online.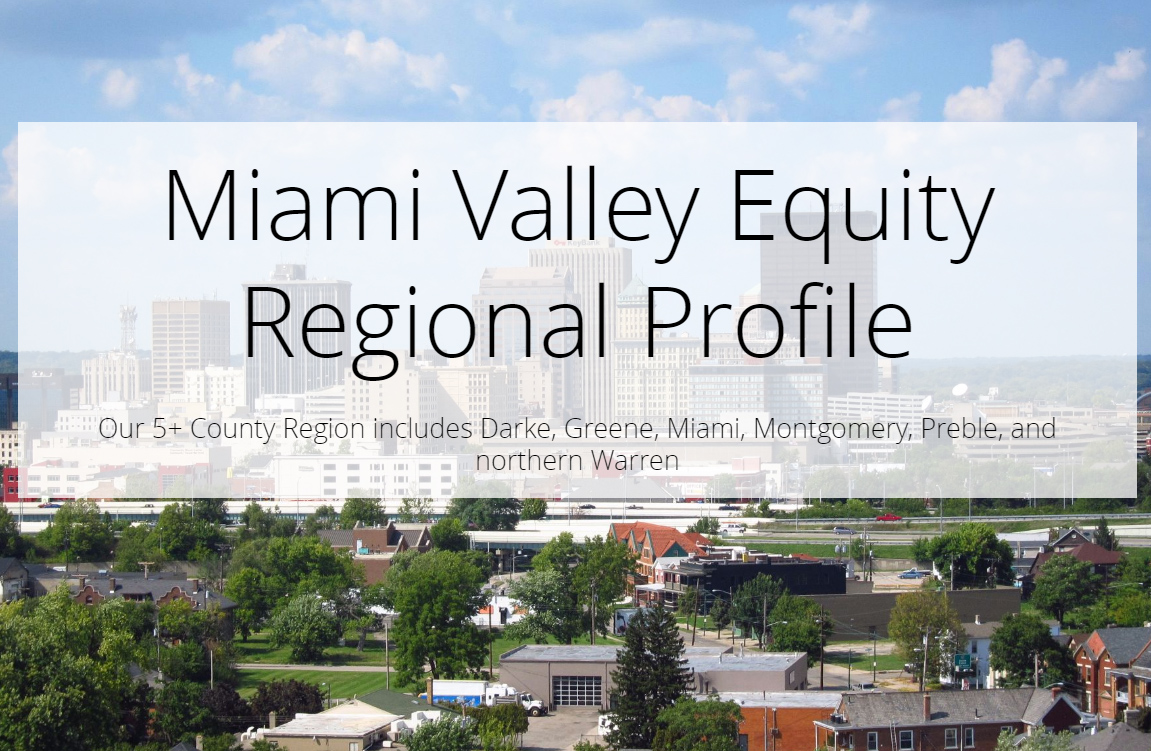 Contact: Martin Kim, AICP, GISP, Director of Regional Planning
Miami Valley Regional Planning Commission
10 North Ludlow St., Suite 700 | Dayton, Ohio 45402-1855
email: mkim@mvrpc.org
t: 937.223.6323 | TTY/TDD: 800.750.0750