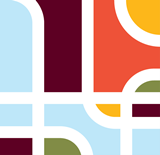 The Miami Valley Regional Planning Commission (MVRPC) will serve as the designated leader of the Long-Term Community Disaster Recovery Network, helping the counties, cities, townships and villages impacted by the devastating Memorial Day tornadoes create a plan for recovery.  While the primary focus was on disaster response within local jurisdictions, Emergency Management teams at the County and State level coordinated these efforts.  Now, our Region is ready to move toward long-term recovery for all impacted communities and coordinated, cooperative strategic planning for resiliency is critical.
"Estimates are that the Long-Term Community Disaster Recovery efforts may take a decade or more to accomplish," said MVRPC Executive Director, Brian O. Martin. "MVRPC will lead this important work for as long as it may take to bring our Region back stronger than ever before."
As part of the National Disaster Recovery Framework model, the Long-Term Community Disaster Recovery Network led by MVRPC will focus efforts on planning and policy in the following areas: Housing Planning & Policy; Community Planning and Capacity Building; Economic Recovery; Natural and Cultural Resources Recovery; Health & Social Services Recovery; and Infrastructure Systems Recovery. This will result in resiliency and preparedness for future disasters.   
Learn more about the Miami Valley Disaster Recovery Network Structure or read the Miami Valley Long Term Disaster Recovery Summary Narrative for more detailed information.
In late August, MVRPC convened leaders from impacted jurisdictions across multiple counties, most of whom are already MVRPC members.  Attendees each shared the major disaster recovery challenges in their communities and Martin shared with attendees what they can expect from MVRPC's leadership of the long-term disaster recovery effort. View the Miami Valley Long-Term Community Recovery August 27,2019 Meeting Summary & Resources for more information.
"We will to work with them to lead a strategic planning process to assess the allocation of disaster relief funds from multiple federal agencies to meet needs throughout the Region," said Martin. "We will provide technical assistance in federal fund applications, in project administration, compliance and evaluation."
While the Region begins to plan for long-term community recovery, there are still individuals and families struggling to overcome the challenges brought by the disaster.  More than 7,000 homes were damaged and of these, over 1,500 were destroyed. The majority of these properties are in Harrison Township, Trotwood, Northridge, Old North Dayton, Brookville, Beavercreek, and Celina. Thousands are still uncertain about permanent housing, rebuilding and repairing damaged properties, and navigating unexpected financial impact. 
A new tornado helpline designed to help survivors that need additional assistance with recovering from the tornadoes is now available. Accessing information, services and resources can be extremely challenging. Survivors who would like assistance in navigating their recovery can call United Way's 211 HelpLink and they will be directed to special operators who will register them for one-on-one case management assistance.  Tornado assistance operators are available Monday through Friday from 8 AM to 8 PM and can be reached by calling 211.  Tornado affected residents in Clinton County can use the toll-free 855-405-7629 number.
If you or someone you know needs assistance, please visit www.mvstrong.org where you will find access to all available resources assembled by the amazing group of non-profit and volunteer organizations who are working together to help those impacted rebuild their lives.  The www.mvstrong.org website also offers opportunities to sign up for volunteer shifts to aid disaster relief, including the upcoming Massive Move-In and Community Clean-Up events on September 14, 2019. We hope that you will continue to be involved in our Region's recovery.