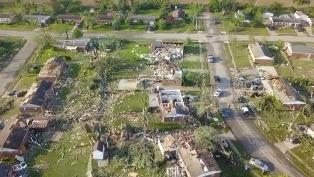 IN THIS EDITION OF THE EXECUTIVE DIRECTOR'S UPDATE:
Latest MVRPC News
The Miami Valley Tornadoes: 1 year later (from the May 30, 2020 DDN)
Disaster Recovery Leadership Board Named to Oversee Regional Efforts
Many Resources Available for Tornado Survivors
 
Spotlight on Member Resources
Miami Valley Geo-Spark Updates
MVRPC Releases Brand New Miami Valley Trails Map & Guide
 
Upcoming Meetings and Events 
Most meetings are being cancelled or shifted to teleconference. Please check the agency calendar on mvrpc.org. All upcoming TAC and Board meetings will be on Zoom.
MVRPC Technical Advisory Committee via Teleconference
MVRPC Executive Committee via Teleconference
MVRPC Board of Directors Meeting via Teleconference