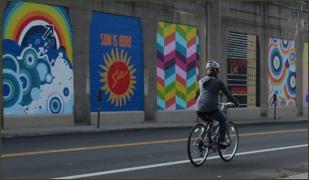 The Miami Valley Arts and Culture Regional Profile highlights local assets in the Region
The Miami Valley Region has a rich arts and cultural heritage dating back to the 1800's. MVRPC created the Arts and Culture Regional Profile as a summary of the local arts and cultural assets, arts vibrancy and engagement, and the economic impact of the arts in the Miami Valley. We are home to more than 155 arts and culture assets, not including the latest edition, the Arts Annex, in Downtown Dayton. As a recent expansion to the Victoria Theater Association properties, the Arts Annex has a theater with movable risers and flexible seating, gallery space, and studios for classes and workshops.  Locations like the annex are the reason Greene, Miami, Montgomery, Preble and Warren Counties are above the national average for vibrant art scenes. These assets include performing arts organizations, visual arts organizations, museums and heritage organizations, and venues. In 2015, spending in this category had a direct economic impact of $214 million for the area. View the Regional Profile on MVRPC's website at https://www.mvrpc.org/miami-valley-arts-and-culture-regional-profile
Pedestrian Strikes/Fatalities Across the Region
MVRPC is concerned about the increase in pedestrian strikes/fatalities across the Region. On January 23, two females walking in the middle of North Main Street in Harrison Township, were struck by vehicles around 9:30 p.m. One victim was hit by a second vehicle while she was lying in the street. All motorists/vehicles involved fled the scene. One of the victims, 17-year old, Dyimond Wright of Dayton, died from her injuries, and the other victim, a 23-year old, sustained life-threatening injuries. The roadway is not very well-lit and the victims were in dark colored clothing.  Following several fatal crashes last year on North Main Street, the state and county are conducting a study of the North Main Street corridor to determine why there have been so many issues on the stretch of roadway.  MVRPC is looking to expand our Safety Campaign to include tips for pedestrians via Facebook ads, audio ads on GDRTA buses, and the possible distribution of reflective safety gear via the Dayton Foodbank, the Montgomery County Job Center, Public Health Dayton & Montgomery County, and GDRTA.  All of these locations have a substantial amount of clients who walk to their location to access the service they provide.
Governor DeWine appoints new ODOT Director, Jack Marchbanks, Ph.D.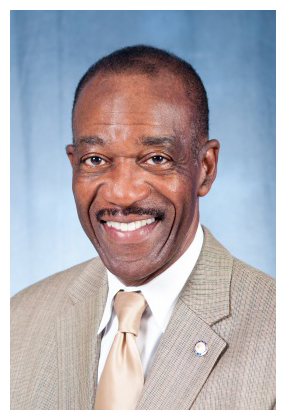 Jack Marchbanks served as Assistant Director for Business & Human Resources for the Ohio Department of Transportation (ODOT) from July 2017 until his appointment as Director by Gov. DeWine in January 2019.
In his role as Assistant Director, he was responsible for the overall management of the department's 5,000 employees and the development of its $3.3 billion budget. He provided strategic direction to the statewide administrators of the agency's finance, human resources, information technology, legal, and communications divisions, as well as the opportunity, diversity and inclusion programs. His duties also included service as a voting member of the State Infrastructure Bank and fiduciary oversight of federal fund transfers from the Federal Highway Administration, Federal Transit Administration and Federal Rail Administration.
Jack also served as District 6 Deputy Director from June 2016 to July 2017. He previously served in the same position from May 1996 to January 2007.
During his long time at the helm of District 6, he oversaw the investment of more than $1.7 billion in surface transportation infrastructure, including the widening of I-71 in Delaware County, the widening of the I-270 North Outerbelt from Gahanna to Dublin, the completion of US35 in Fayette County, and the completion of I-670 with the High Street Cap in Franklin County.
A staunch believer in life-long learning, Mr. Marchbanks recently earned a Doctor of Philosophy degree from Ohio University. He also holds an M.B.A. from Xavier University in Cincinnati and a Master's Degree from Clark-Atlanta University. He is a proud graduate of the University of Dayton, where he earned his Bachelor's Degree in Political Science.
Expansion of MVRPC Executive Board
A change in MVRPC's By-laws will be presented at the Executive Committee meeting on March 7, 2019 for an official vote.  The new By-laws would provide an additional seat on the Executive Committee to include municipal jurisdictions in Warren County. MVRPC's Executive Director stated, "I feel we all need to be at the table and work together to chart our course and solve problems."
If all goes as planned, the new structure - adding one seat that represents Warren County municipalities - would take effect in March 2019 and implemented immediately following the March Board meeting during the caucus process. 
MVRPC is looking forward to the expansion and Warren County municipalities taking their seat at the Executive Committee table.
Meet your newest MVRPC staff member
Shelley Denison – Planner II in the Regional Planning Department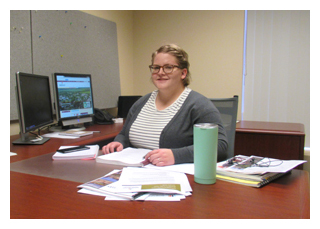 Our newest staff member, Shelley Denison, comes to us by way of Texas, Georgia, and Maryland since she moved around frequently as a child. She attended college at Brigham Young University, in Utah, where she majored in Philosophy and double-minored in Women's Studies and Logic. She was drawn to Philosophy because she enjoyed the intellectual rigor that studying the subject demands. After graduating in 2012, she became intrigued with the subject of "car-free cities" which led to her decision to study city planning. She moved to Ohio to attend The Ohio State University where she earned two Master's degrees in City and Regional Planning and Public Administration in 2017. While in Columbus, Shelley worked as a research assistant at The Kirwan Institute for the Study of Race and Ethnicity and as a program evaluation specialist for Ohio's Bureau of Workers' Compensation. Her role at MVRPC includes research support, data analysis, and visualization. In her free time, Shelley enjoys playing board games, reading, and going hiking and backpacking. Philosophy still plays a daily part in her life since her two cats, Hypatia and Simone, are named after philosophers. Shelly and her husband recently celebrated their seventh wedding anniversary by traveling to Ukraine and Poland, and they hope to visit more countries in the future.
Grants & Funding Resources
On a monthly basis, MVRPC is highlighting several funding opportunities on our website that could benefit communities in the Region. We include a description, contact information and program links. We have also listed other valuable resources for finding funding opportunities.
See more at: mvrpc.org/grant-and-funding-opportunities
This month we are featuring information on:
CommunityWINS – Deadline: March 22, 2019.
Baseball Tomorrow Fund – Deadline: April 1, 2019.
If you need assistance with your grant pursuit or further research, please contact Martin Kim, Director of Regional Planning, at 937.223.6323 or mkim@mvrpc.org.
Upcoming MVRPC Meetings
2/21/19     9:30 a.m. Technical Advisory Committee, 10 N. Ludlow St., Suite 700, Dayton
2/26/19     9:00 a.m.   Human Services Transportation Coordination Council, Goodwill Easter Seals, Miami Valley. 660 S. Main St., Dayton
2/27/19     9:00 a.m   Sustainability Roundtable, Goodwill Easter Seals, Miami Valley. 660 S. Main St., Dayton
3/07/19     8:30 a.m.   Executive Committee: Dayton Realtors, 1515 S. Main St., Dayton
3/07/19    9:00 a.m.   Board of Directors: Dayton Realtors, 1515 S. Main St., Dayton
Download the February 2019 Executive Director's Update PDF