Going Places Project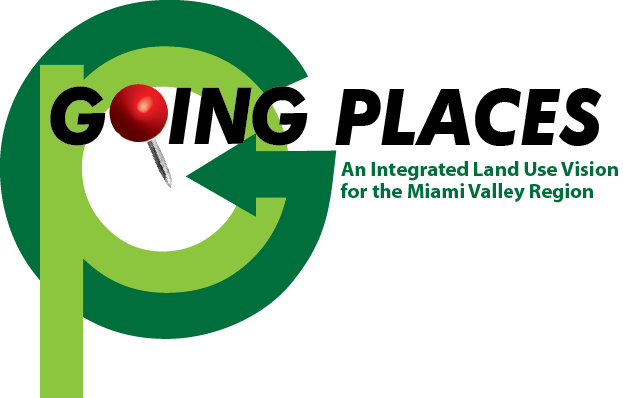 In 2007, the Miami Valley Regional Planning Commission's (MVRPC ) Board of Directors recognized the need for developing a regional plan. This led to GOING PLACES — An Integrated Land Use Vision for the Miami Valley Region. Going Places provides forums for people living and working in the Region to participate in planning. It also provides resources for local communities to make decisions with a regional perspective.
The Results
A Shared Regional Vision: The Concentrated Development Vision
People, no matter where they live or work, expressed important values that are shared all across the Region. These became the guiding principles of the Concentrated Development Vision.
Build on the Region's many assets
Maximize the use of existing infrastructure
Preserve agricultural land and open space
Encourage community connection and cooperation
Implementation Tools
Going Places committees identified a set of eleven implementation tools to address what has been missing and what is needed in the future to plan with a regional perspective and support the Concentrated Development Vision. The tools address the following major needs:
Provide better information for strong decision making
Strengthen regional collaboration
Build the Region's capacity for solutions
A 3-Phase planning process was followed:
More Information About Going Places
For additional information about the Going Places initiative, contact Martin Kim, MVRPC's Director of Regional Planning at (937) 223-6323 or mkim@mvrpc.org.