US 40
US 40
Construction projects on US 40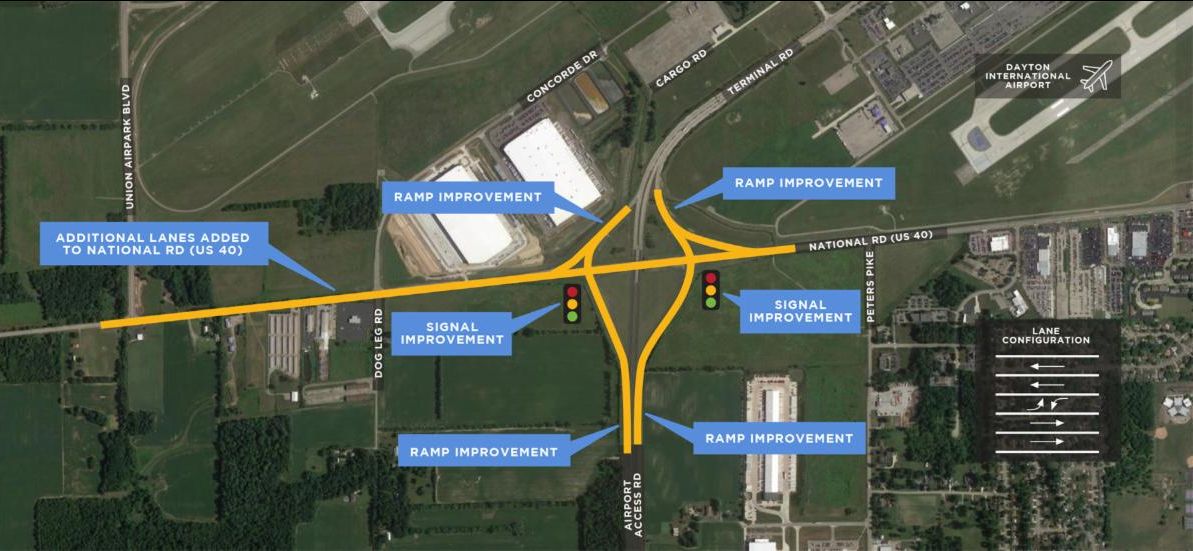 U.S. 40 Improvements – Expect traffic shifts and lane width restrictions on U.S. 40 in Vandalia between Dog Leg Road and Peters Pike through Saturday, May 1. One lane in each direction will remain open, but traffic will now travel on the newly constructed pavement on the south side of US 40 while improvement work begins on the north side. Traffic will be maintained. The lane width restrictions are 13'. This a Montgomery County Montgomery County Transportation Improvement District (MCTID) Project.
When completed, the improvements on US 40 will address roadway design issues while adding capacity. They include:
Constructing a new, continuous five-lane section of US 40 from just west of Union Airpark Blvd. to Airport Access Rd., with two through lanes in each direction and a center left-turn lane.
Tapering the roadway from Union Airpark Blvd. back to two lanes to the west.
Reconstructing the ramps to Airport Access Rd. to meet modern design standards and improve the interchange's safety.
Upgrading traffic signals at the interchange of US 40 and Airport Access Rd.