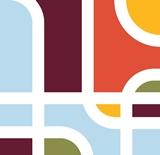 RTPO Transportation Planner II
The Miami Valley Regional Planning Commission is accepting applications for an RTPO Transportation Planner. MVRPC serves an innovative multi-county region of approximately one million people in the area surrounding Dayton, OH (southwest Ohio).  The agency provides planning services to member jurisdictions, and also functions as the MPO for the Dayton area and is currently in the process of becoming a Regional Transportation Planning Organization (RTPO) for Darke, Preble, and Shelby Counties.
Under the direction of the Director of Transportation Planning and Funding, this position is responsible for coordinating the work tasks associated with the Regional Transportation Planning Organization.  Duties consist of the development of the first RTPO regional transportation plan, including coordination with member jurisdictions and regulatory agencies as well as public participation activities.  Additional duties include collecting, maintaining, and analyzing transportation and land use data under a GIS environment, technical data analysis, report writing, and the ability to effectively summarize the data for presentations.  Position will involve significant local travel that will be reimbursable by MVRPC.
Desired skills and experience:
Considerable knowledge of transportation and land use planning; skill in the use of GIS software (ArcMap) is preferred.
Must possess demonstrated experience with: research and technical writing skills; ability to gather, organize, and analyze information/data of a technical nature.
Effective oral/written/presentation communication skills; ability to deal effectively with the public.
Proficient in Microsoft suite products, Word, Access, and Excel.
Must possess a valid current driver's license (field work required and significant local travel involved).
Experience with a public agency is strongly preferred.
Minimum qualifications include:
Bachelor's degree in engineering, planning, urban studies, geography, or related field; with a minimum of two (2) years of related experience.
Starting salary will be determined based on qualifications. Submit a cover letter and resume via e- mail to personnel@mvrpc.org or via regular mail to Personnel, Miami Valley Regional Planning Commission, 10 North Ludlow, Suite 700, Dayton, OH 45402.
To learn more about Miami Valley Regional Planning Commission, visit our website www.mvrpc.org. MVRPC offers a generous benefits package including health, dental and vision insurance, plus inclusion in the State of Ohio public retirement plan. Relocation expense reimbursement is negotiable.
Application deadline: Open until filled.
An Equal Opportunity Employer